Covert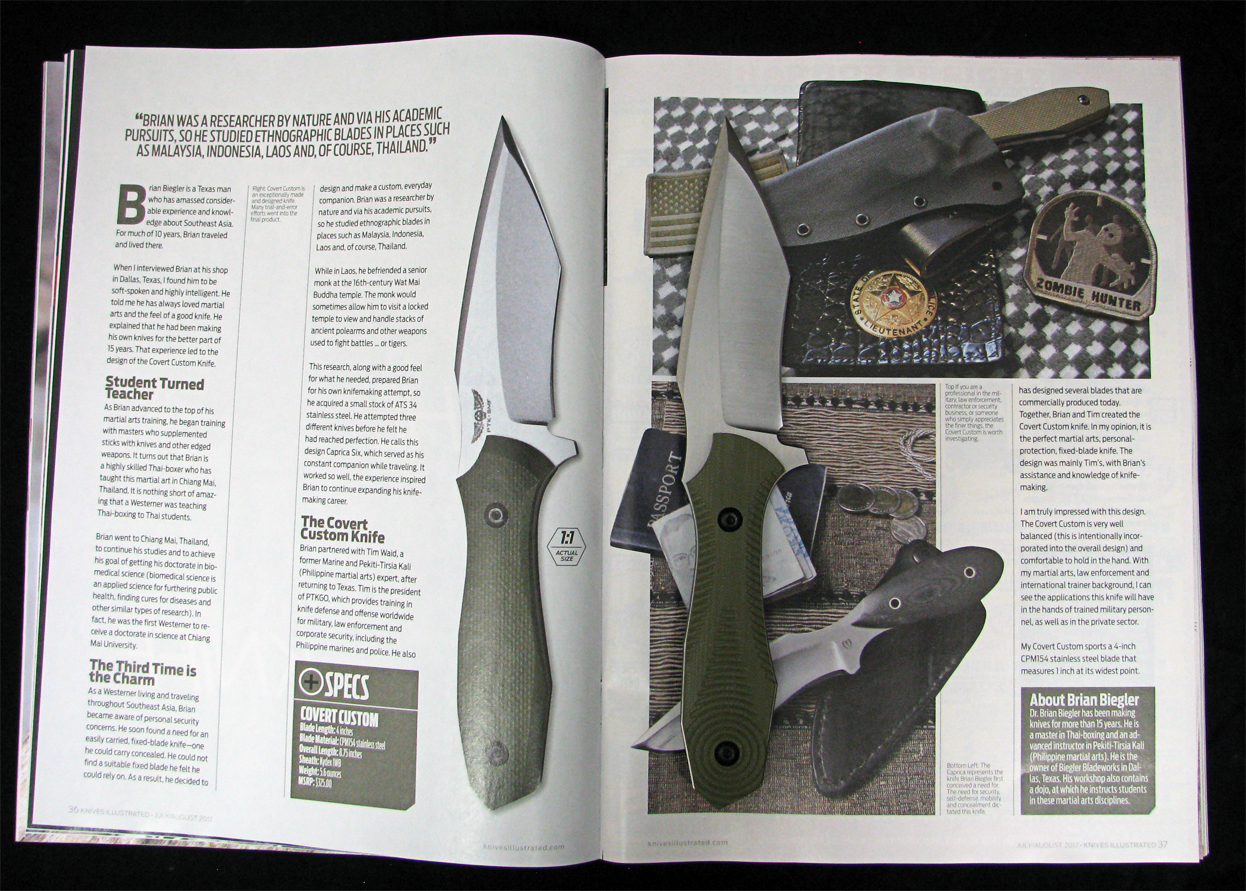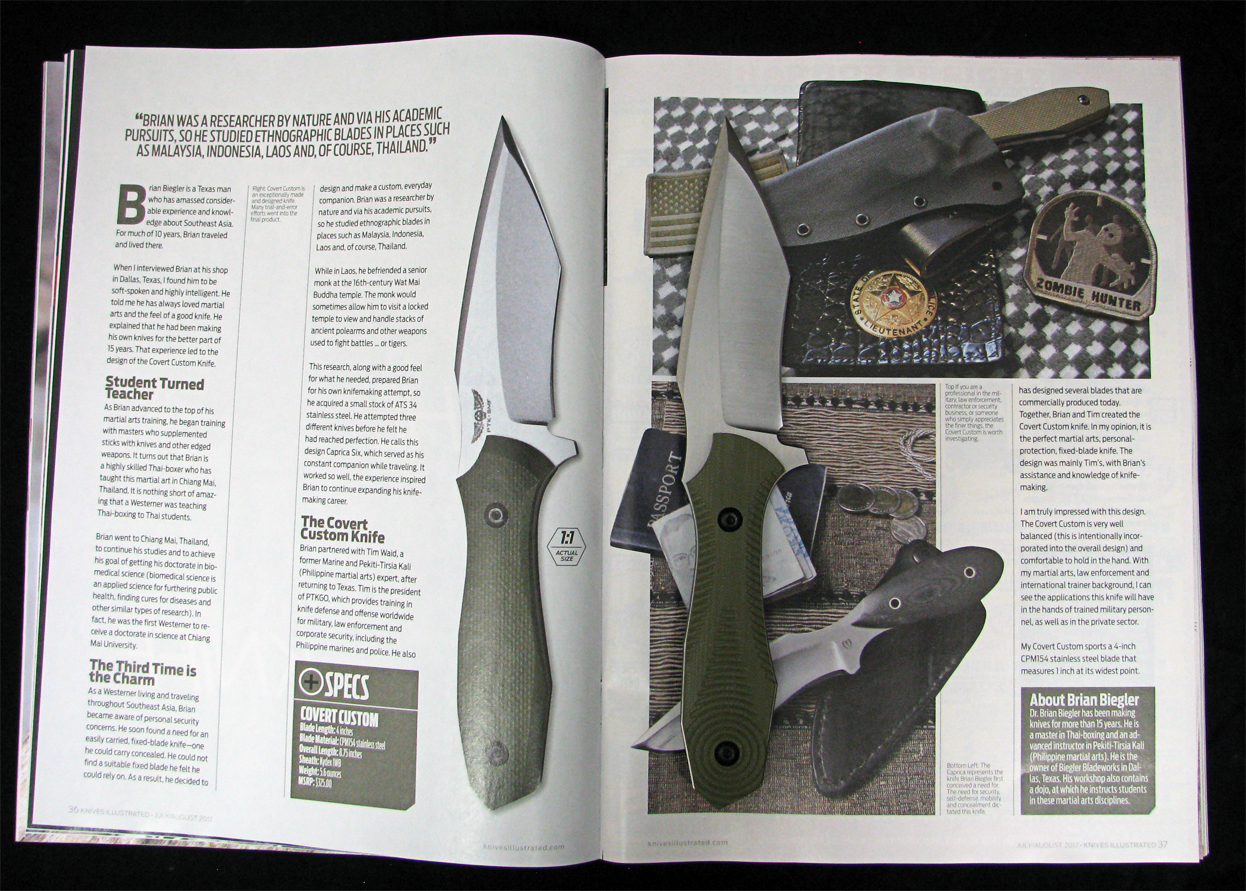 sale
Covert
Signature series collaboration design with Tim Waid of the Pekiti Tirsia SMF system. We approached Tim to find out what attributes would define the optimal EDC fixed blade. We arrived at a lightweight (5oz) 4 inch blade that could easily be worn in a slim line IWB kydex sheath. The ergos of the knife give it outstanding retention and control when in the edge-in downward grip as well as offering the proper placement of thumb and forefinger when held in forward grip.
The blade profile gives a broad reinforced tip that delivers optimal thrusting energy where the secondary point and recurve offer leading-edge piercing in cuts as well as the aggressive control of a recurve.
The knife ships with an IWB kydex sheath and belt loop.
Current blades are either acidwashed or satin/tumbled
BLADE LENGTH: 4 INCHES
OAL: 8.75 INCHES
HANDLE SCALES: Current stock is Black or OD Green